Ways to Have a Low-Stress Fami...
1

A Guide for Parents to Teachin...
2

Methods of Discipline Your Chi...
3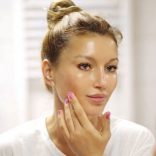 Whether you are using a cream or gel moisturizer, it is important to find one best suited for your skin type. For example, cream moisturizers are often thicker and more beneficial for dry skin. On the other hand, Gel moisturizers are lighter and can be better for oily or combination skin. No matter which type of moisturizer you choose, make sure to apply it regularly to keep your skin looking and feeling its best.
Read More