Ways to Have a Low-Stress Fami...
1

A Guide for Parents to Teachin...
2

Methods of Discipline Your Chi...
3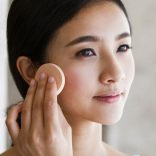 Just like a foundation for your skin, makeup primer is an important step in creating a flawless look. It helps minimize pores, control oil, and provide a base for your other cosmetics. But with so many primers on the market, how do you know which one to choose? This guide will help you select the best primer for your needs and teach you how to use it for optimum results.
Read More